The West region last year was one of the weakest but this year I think it is wide open field. The most interesting thing about this region is how the committee snub the Arizona Wildcats out of a #1 seed. Wisconsin was named #1 while the Wildcats are #2. Only reason why I say they were snub is because they are geographically a better fit to be #1 for the region.
Both Wisconsin and Arizona have the same records, 31-3, and was victors in their conference tournament. To me, what gives the edge to the Wildcats is that they won the Pac-12 with 80-52 victory over Oregon, who is the #9 seed in this region. Wisconsin needed an extra overtime period to win the Big 10 title over Michigan State.
Still though I like the Badgers, I think are one of the four best teams in the country mainly because they have majority of their players back from last year's Final Four, two of which being Frank Kaminsky and Sam Decker. Kaminsky will probably win the National Player of the Year award, and rightfully so. Sam Decker is the perfet complimentary player, along with sophomore Nigel Hayes, who scored 25 points in the Big Ten Final.
The Badgers could have a tough 3rd round matchup if Oregon could advance past Oklahoma State. Oregon is 13-3 in their last 16 games but 2 of those losses was against Arizona, by a combined 62 points. Joseph Young though is the perfect tournament player, one that could take over a game in the backcourt.
There are a few intriguing matchups in this region, like North Carolina-Harvard, Harvard winning their last two first round matchups (13' 68-62 vs #3 New Mexico, 14' 61-57 vs #5 Cincinnati). For some reason though, I have a feeling that North Carolina is going to catch fire in this tournament, mainly because of J.P Tokoto and Marcus Paige, who I expect to have a great tournament.
Another intriguing matchup is VCU vs. Ohio State, two very different teams. The Rams are known for their heavy pressure in the backcourt on the defensive end, while the Buckeyes have one of the best guards in the country in Deangelo Russell. I think the Buckeyes can win this one, since this isn't one of Shaka Smart's strongest team, also Sam Thompson for the Buckeyes.
One thing that does bother me about this bracket is the Baylor Bears are the #3 seed. This is another example of the committee thinking that the Big 12 is the best conference. Baylor finished the season with 9 losses, 7 of which coming against conference foes. Their non-conference play isn't strong either, only 3 wins against tournament team, all of which playing in mid-major conferences. Don't think the Bears are worthy of that spot.
Sleeper
BYU Cougars, 25-9 - BYU is second in the country and scoring, averaging 84 points a game and 5th in assist, and they have the 5th leading scorer in Tyler Haws who averages 22 points a game.
Oregon Ducks, 25-9 - The Ducks also can score the rock, scoring 76 points a game. They too have a tournament style player in Joseph Young, who is averaging 20 a game.
Georgia State, 24-9, Sun Belt Conference Champions - I actually think this team will beat the Bears because they have 3 guards that can ball, RJ Hunter, Ryan Harrow, and Kevin Ware, former Lousiville guard. Hunter and Harrow are averaging 18+.
Players to Watch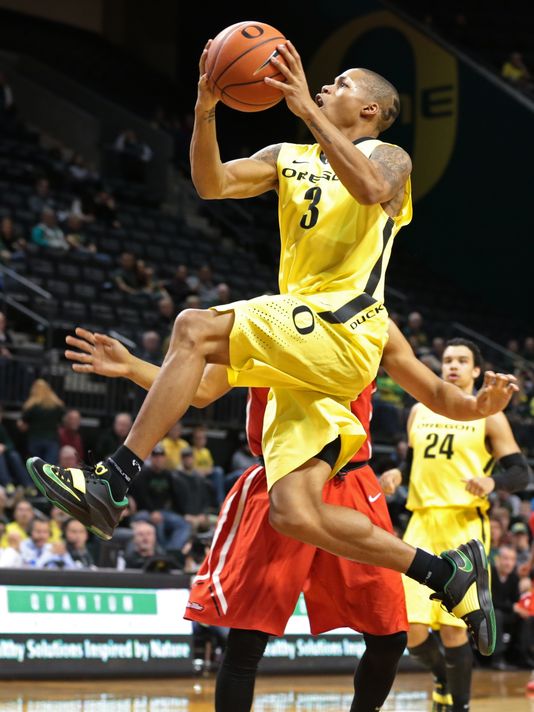 Potential Matchups
#1 Wisconsin v. #8 Oregon, Third round - Curious to see how Wisconsin stop Young and how Oregon will matchup against Kaminsky and Decker. SHould be an entertaining game with a lot of points.
#10 Ohio State v. #2 Arizona, Third Round - Two freshman standouts will be featured in this game, Russell for the Buckeyes and Stanley Robinson of the Wildcats.
#1 Wisconsin v. #4 North Carolina, Sweet 16 - A good ol' Big 10-ACC challenge, plus J.P. Tokoto and Sam Decker matchup, which should be fun.
#1 Wisconsin v. #2 Arizona, Elite 8 - I think their will be some resentment coming from the WIldcats being snubbed on the #1 seed.