The East region is more top heavy than any of the other regions, I don't see any bracket busters. #1 Villanova doesn't have an easy road though, possibly a harder one than Kentucky. Next to the Midwest, I think this is the 2nd toughest region in the tournament mainly because of the higher seeds.
If Nova can make it to the Elite 8, I would be surprised. Nova won 32 games this season, so they are deserving of a number 1 seed, but I'm not sure if they are good enough to run through this region. The #8-#9 match-up between LSU and NC-State is probably the best out of all four regions. I think NC-State will be the ones advancing, giving Nova a tough third round match-up. The Wolfpack has some big wins against Duke, North Carolina, and Louisville, also taking Notre Dame to overtime. And if Nova do make it pass them, they will more than likely face the winner of Northern Iowa and Louisville in the Sweet 16.
Northern Iowa and Louisville should be a fun game to watch. Both like to run up-and-down the court and can put up some points. I actually picked Louisville to be one of my final four teams before the season began but so much has happened in that span, that I'm not sure anymore. Of course the Chris Jones situation is one of the main reason, but the Cardinals have some tough losses on their schedule where they don't look that good. Terry Rozier Jr. sometimes can go cold and Wayne Blackshear sometimes disappears. You always wonder what Louisville team you're going to get. but if they are playing at a high level, and those shots are dropping, they're one of the best teams in the country.
Unfortunately for Northern Iowa, they can't walk into this tournament as sleepers anymore. Whenever you win 30 games, people don't sleep on you anymore. I don't think the Panthers have played anyone on the level of Louisville or seen a player like Montrezl Harrell. Harrell is a beast and if your big man isn't ready to bang or gets intimidated, you're going to be in for a long game.
The bottom half of the bracket looks to be a favorable road for the #2 Seed Virginia Cavaliers. To me, their biggest challenge is Michigan State, only because you can never count out a Tom Izzo team. They will play hard and make things uncomfortable for you. The thing about the Cavs though is they do the same thing with stifling defense. They also have one of their stars back, Justin Anderson, which gives them another scoring option and better guard play. #3 seed Oklahoma doesn't impress me much. They have 10 losses, 6 coming against tournament teams. Once again, another example of the committee giving the Big 12 too much love.
Sleepers
Michigan State Spartans, 23-11, lost in the BIG 10 Finals - The Spartans limped into the tournament, going 4-3 in their last 7 games. Tom Izzo always make sure his team is ready for any tournament, reason why they made it to the BIG 10 Finals, taking the Badgers into overtime.
Players to Watch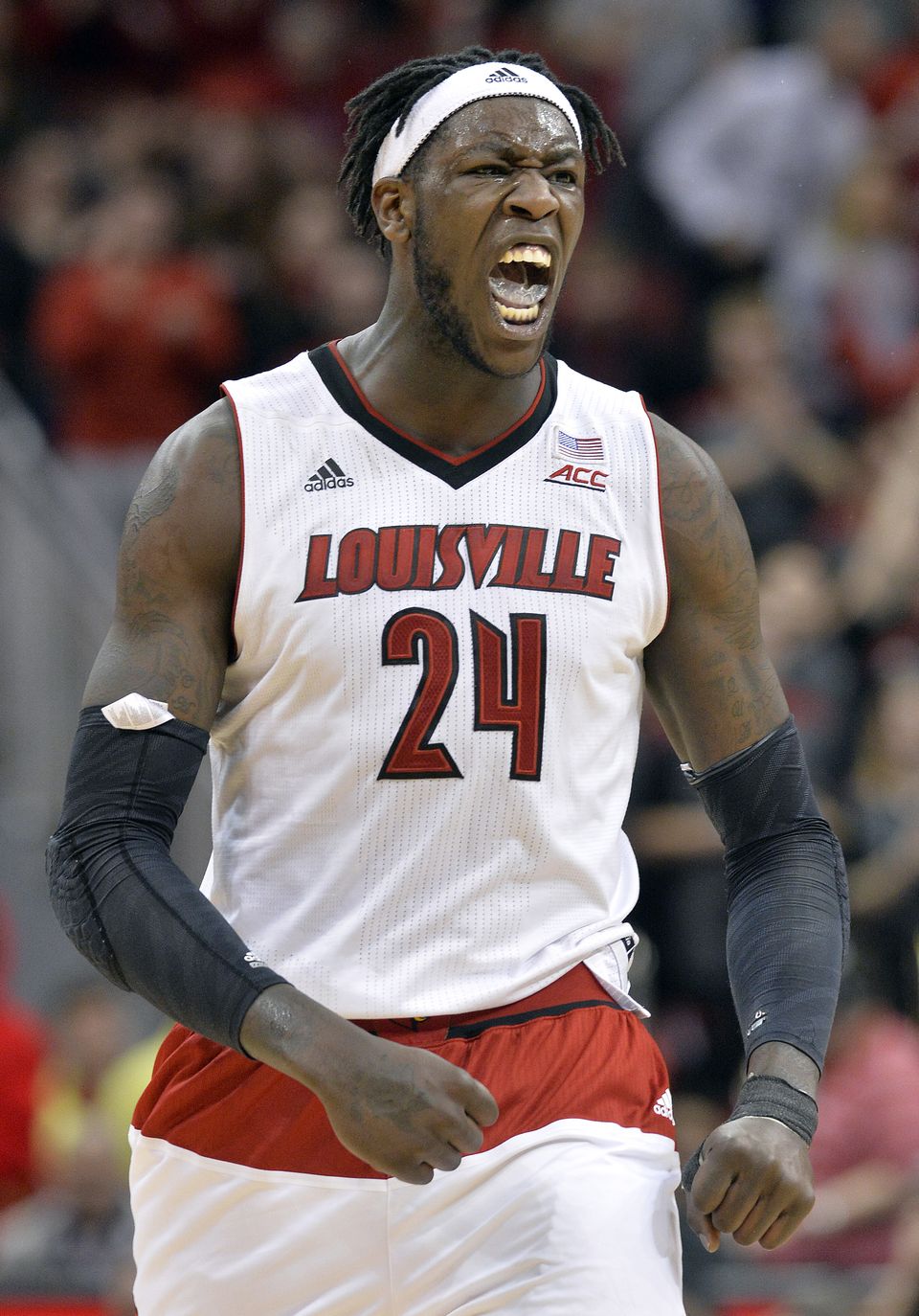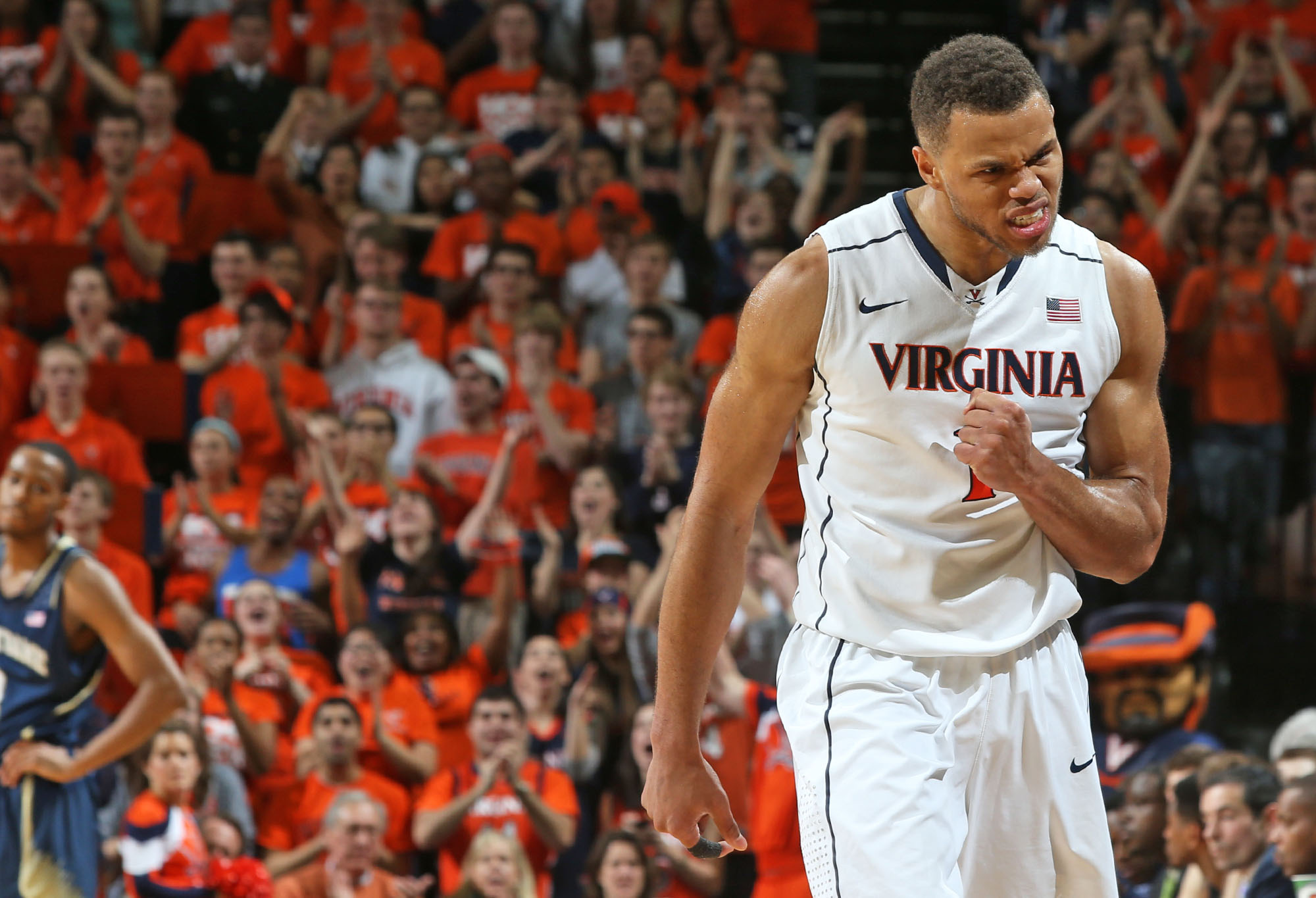 Potential Matchups
#1 Villanova v. #8 NC-State, Third round - This game will include a few players from the DMV and Baltimore area, Josh Hart, Kris Jenkins, and Phil Booth of Nova, and BJ Anya for the Wolfpack.
#5 Northern Iowa v. #4 Louisville, Third round - I would say this is the most intriguing #4-#5 matchup out of all the regions, should be a fun one to watch.
#1 Villanova v. #4 Louisville, Sweet 16 - A few individual matchups in this game that will be fun to watch, Rozier v. Hillard, Pinkston v. Harrell, Blackshear v. Hart.
#1 Villanova v. #2 Virginia, Elite 8 - I actually think Lousiville will be in this spot, but I wouldn't mind seeing the Wildcats and Cavaliers go at for a spot in the Final Four.